SOLAR ENERGY: CHALLENGES AND OPPORTUNITIES

HELUKABEL VIETNAM | SOLAR ENERGY: CHALLENGES AND OPPORTUNITIES
Nowadays, solar energy is gradually becoming a worldwide trend, and Vietnam is considered a potential country for renewable energy in Southeast Asia. According to an article in Entrepreneur magazine on January 23, 2022, Vietnam has many opportunities to become a global leader in renewable energy in the future.
The world is facing an energy crisis due to the prolonged COVID-19 pandemic, when gas supplies from countries, especially Russia and Norway, were limited. Many countries have started to look for new energy sources to find suitable solutions, and so is Vietnam. With a favorable climate for using renewable energy sources such as solar energy, Vietnam has made effective use of natural conditions to accelerate the development of solar energy. According to data from the World Bank (WB), Vietnam was one of the top 10 countries with the highest installed solar capacity globally and had the most comprehensively installed solar power capacity in East South Asia, with 16,500 MW produced in 2020.
The potential energy
Mr. Ly Nguyen Tan Dat, Technical Director, SolarTek Joint Stock Company, who is an engineer with 12 years of experience in the field of solar power, shared: "The nature of the solar power source is suitable for the distributing power system. The solar power system will be placed in the position where it loads electricity to provide enough for local loads, limit transmission over long distances, and avoid waste energy." For areas near industrial parks or in industrial zones, self-use solar power systems will be able to meet the on-site electricity consumption and, if surveyed and given the appropriate grid generation rate, will be able to support a load of electricity for neighboring areas.
"According to National Power Development Plan VIII (2021–2030), solar energy is encouraged to be used on an appropriate scale, with on-site loads, ensuring that it does not affect the grid system much. At the same time, solar energy equipment must meet the minimum technical requirements according to the regulations of domestic electricity," Mr. Dat added.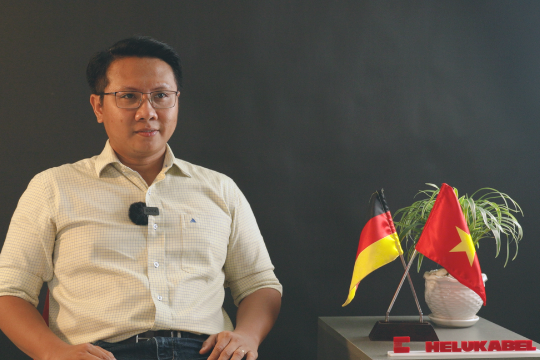 Mr. Ly Nguyen Tan Dat, Technical Director, SolarTek Joint Stock Company.
With the global trend of prioritizing the use of green energy and policies that facilitate the development of solar energy in the country, this is a potential energy source that will develop rapidly in the future.
Challenges and opportunities
In Vietnam, in the FiT 1 and FiT 2 (Feed-in Tariff) phases, solar power started to develop rapidly but only boomed in the FiT 2 phase. At this point, solar investors face several challenges due to their failure to properly understand the nature of the grid-connected solar power system. The warehouses are concentrated in one place, but the load below is small, thus creating a burden on the grid.
Specifically, in 2021, especially during the outbreak of the COVID-19 pandemic, Vietnam Electricity (EVN) must do the work of cutting off solar power at peak hours to reduce the load on transmission lines. This affects income sources for investors. Moreover, according to the solar power development mechanism after FiT 2, investors have to wait for power development plan VIII to be issued before they can officially implement the projects. At the same time, some legal issues are also barriers to the development of solar power.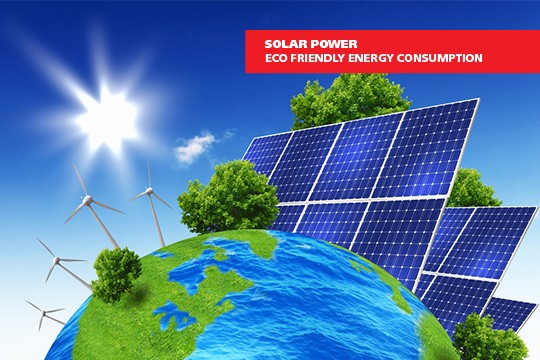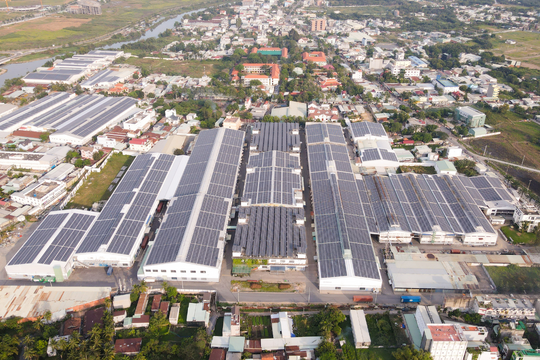 HELUKABEL Vietnam has accompanied Solartek in the solar power project at Tai Loc Industrial Park (District 9, Ho Chi Minh City)- Picture: Solartek Company.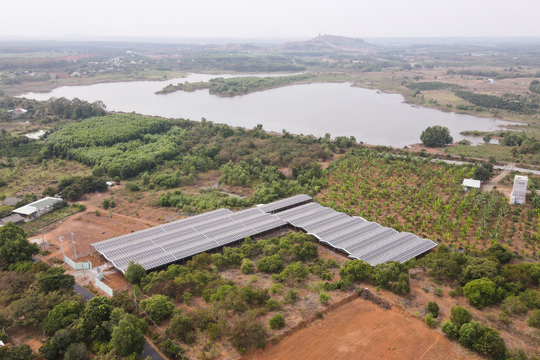 The solar power project at Mushroom Farm uses the cable solution of HELUKABEL Vietnam (in Long Tan, Ba Ria-Vung Tau province)- Picture: Solartek Company.
Besides the challenges posed, solar power still has great opportunities. "In the spirit of the COP26 conference, promote the use of renewable energy, including solar power. Therefore, it is necessary to urgently issue a mechanism for investors to have the opportunity to develop this power source to reduce the load of fossil energy sources and reduce greenhouse gas emissions. The opportunity to develop self-use solar power, which is the right development direction, is being encouraged by authorities. However, it is necessary to comply with standards on construction, fire safety, fire prevention, and environmental protection", emphasized Mr. Ly Nguyen Tan Dat.
Quality solutions for solar industry
Currently, in the process of construction and installation of solar power, fire and explosion incidents that cause damage to people and property are becoming a matter of concern. According to Mr. Dat, the performance of the solar system is affected by many different factors such as weather conditions, quality of equipment in the system such as PV panels, inverters, PV cables, and PV connectors (MC4, Amphenol), AC cables, switchgear, connections, design standards, and experience. In particular, PV power cable is an essential transmission material in the solar system, so it is necessary to meet the following criteria:
Cables are made by reputable and long-standing brands.
The quality and number of cores must meet standards (fine wire, class 5 according to IEC 60228).
Cables meet testing standards such as EN50618 and TUV.
The cable has two classes of insulation (protection class II, UL1310).
The resistance of the cable reaches over 1 km.
The cable can work in harsh weather conditions: UV resistance, fire resistance, tensile strength, and can be high-temperature resistant.
The cable does not contain halogen, does not cause pollution, and affects human health when there is a fire.
Besides, several other criteria should also be considered when choosing power cables, such as operating voltage parameters, cable size, cable diameter, cable rated current, rated short-circuit current, etc.
In addition, Mr. Dat also added, "Cables play the role of connecting and ensuring stable operation, limiting fire and explosion situations during use under severe weather conditions. With my experience, I understand the serious risks of using the wrong type of cable in projects. Therefore, from 2017-2018, I have trusted to choose standard electrical cable products made from HELUKABEL for projects over 100kWp".
In conclusion, standard electrical cables play an important factor in improving the system's performance and avoiding unwanted risks. Up to now, we have accompanied Mr. Dat and Solartek in many domestic solar power projects. The projects are completed successfully, providing good performance and durability over time. We, HELUKABEL Vietnam and Solartek Company will continue to cooperate with solar investors to help the solar field in Vietnam develop further in the future.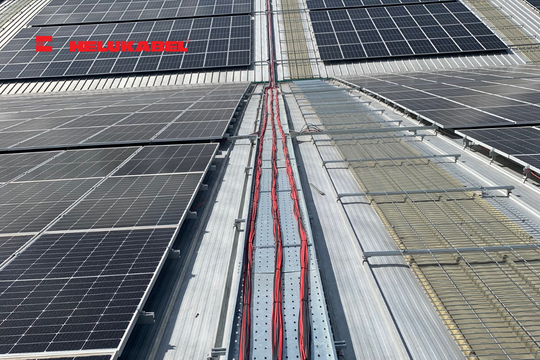 HELUKABEL provides cable solutions for solar power projects - Picture: Solartek Company.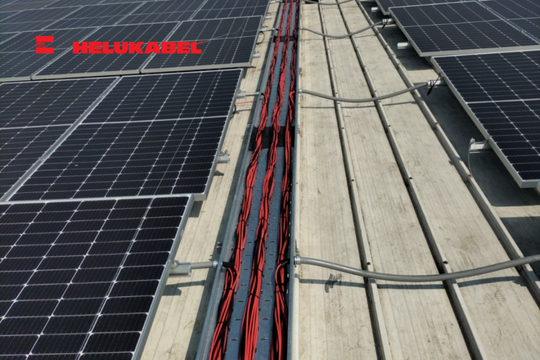 HELUKABEL provides cable solutions for solar power projects - Picture: Solartek Company.
We would like to thank Mr. Ly Nguyen Tan Dat, Technical Director, SolarTek Joint Stock Company, for his valuable sharing.
Back