FIBER OPTIC CABLES AND HELUKABEL CABLE ACCESSORIES FOR FACTORIES AND OFFICES
Optical fiber cable which has cores made of glass or plastic, transmits data through light, making it an important component in long-distance signal transmission.
The data transmission capacity of optical fiber cable can reach thousands of kilometers with high transmission speeds. Made of glass, optical fiber cable has good insulation and is safe to use. Additionally, its multi-layer structure helps it withstand external impacts and prevents electromagnetic interference and even light radiation. Moreover, optical fiber cable ensures good signal security.
Therefore, optical fiber cable is widely used in daily life, including the internet, computer networks, cable TV, and the automotive industry. Recognizing the importance of optical fiber cable, HELUKABEL has researched and produced optical fiber cable products and accessories to meet the increasing demand of various industries.
HELUKABEL was established in Germany in 1978 and after over 40 years of operation, HELUKABEL continues to research and develop control and signal cable products in Germany and is a reputable partner of enterprises, factories, and projects in 38 countries worldwide.
At HELUKABEL, all electrical cable products and accessories are quality tested and achieve national certification in Germany (VDE) and 16 other international certifications such as (UL, SEV, SEMKO, SGS, OVE, NEMKO, CSA, IMQ, BSI, CCC, DEMKO, CE, CEB, HAR, TÜV, ...).
Please call +84 28 77755578 or email us at info@helukabel.com.vn or register for free consultation on specific types of control cables and signal cables with our specialized engineers.
You can refer to some types of electrical cable products that we provide in specific groups below.
1. Fiber optic cables and cable accessories for factories:
1.1 TOP HAT RAIL Splicebox:
The HELUKABEL splice box is used to protect the connections of electrical cables. The product is designed with a compact size, sturdy structure, strong and beautiful, suitable for applications in industry.
1.2 Jumpercable Fibre Optic Connecting:
The Jumpercable Fibre Optic Connecting is a fiber optic cable with connectors at both ends. The function of this cable is quite simple, it is used to connect two devices together in a larger fiber optic network.
The products in this line include:
1.3 FO Industrial Plugs (FO plugs industry):
HELUKABEL's fiber optic plugs and connectors play a role in connecting or disconnecting the output of devices or distribution centers. The products are all specially designed for use in the industry (light or heavy).

2. Fiber optic cables and accessories for offices:
2.1 SPLICE-BOX telescope, fully equipped:
The HELUKABEL glass fiber splice box is used as a cable head casing for multi-core fiber optic cables in 19" splice boxes.

2.2 SPLICE-BOX Telescope, partly equipped:
The HELUKABEL glass fiber splice box is used as a cable sheath for multi-core optical cables in 19" splice boxes. These splice boxes are suitable for connecting pre-manufactured grooved optical cables.

2.3 Mini wall-mounted cabinet:
It can install up to 8 connection boxes or 4 connection boxes and one distribution plate. The distribution plate can be firmly attached with 2 expanded plastic pins. Size: W=320xH=280xD=54mm.
2.4 FO Connectors and Couplings:
HELUKABEL's FO connectors and couplings serve to connect or disconnect the output ends of devices or distribution centers.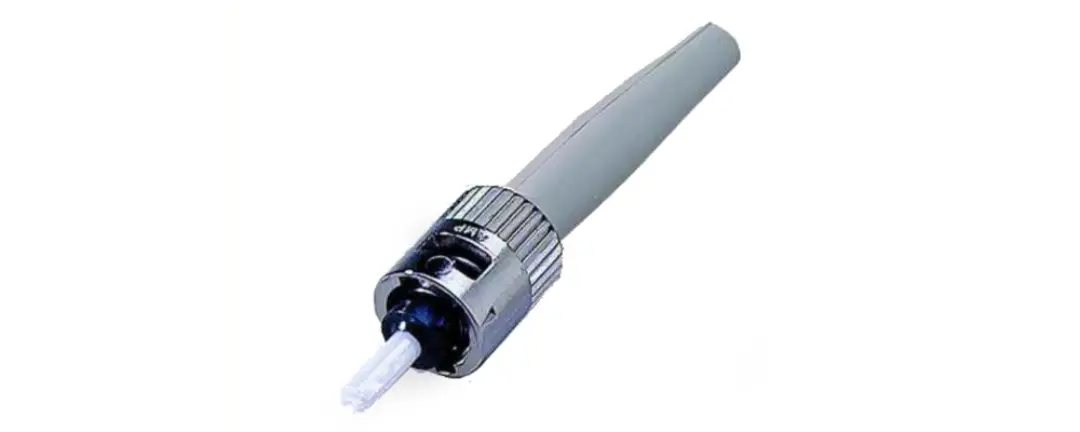 2.5 FIBRE pigtails:
Fibre pigtails are used for splicing optical fiber cables in optical distribution frame (ODF) boxes. Optical fiber splicing can work well in harsh environments.
2.6 FO Jumper Cable:
FO Jumper Cable (roughly translated as: optical jump cable) brings flexibility and convenience to office network systems, ensuring fast and lightweight transmission of data, images, and live videos.
2.7 FO consumption items:
In the fiber optic network system, FO consumption items are essential products. The accessories used in HELUKABEL's fiber optic network ensure stable signal transmission and connection.
2.8 Rubber cable reel with fiber optic cables:
The rubber cable reel with fiber optic cables from HELUKABEL is manufactured to high quality standards, with a sturdy design and long-lasting load-bearing capacity.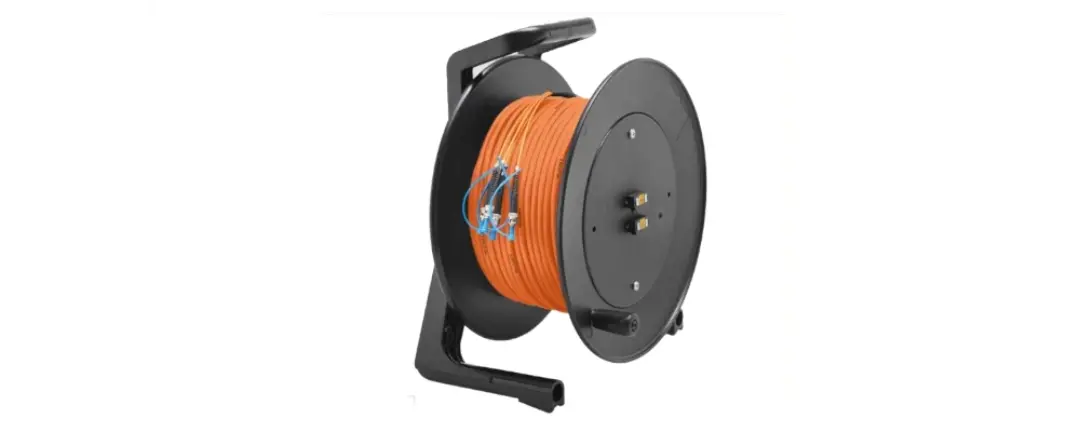 2.9 Fibre Optic enclosures:
Fibre Optic enclosures are products that protect optical cables and fiber optic joints that have been stripped from the environment. This fiber optic cable enclosure is suitable for use with up to 48 fiber optic cables and is therefore suitable for most applications in fiber optic networks. HELUKABEL's fiber optic cable enclosures can withstand the effects of chemicals and mechanical stress.
Products in this line include:
2.10 Fittings for Metal-free FO aerial cables
Fittings for Metal-free FO aerial cables are specially designed to protect the cables and ensure stable signal transmission.
The products in this line include: