Germany - The Industrial Nation
Industry is an important pillar of prosperity and growth in Germany. Each year, it accounts for around a quarter of the gross value added to the German economy. The manufacturing industry employs around 7.4 million people, who generate almost 2.1 trillion euros in turnover across various sectors.
German industry has always stood for high product quality and productivity, and above all for its strength in innovation. But maintaining this reputation demands a great deal from the individual industrial sectors: new competitors are entering the world market, new technologies are gaining ground and the topics of digital transformation and Industry 4.0 are becoming increasingly important. Companies are forced to constantly tackle new challenging situations in order to come out of them with renewed strength.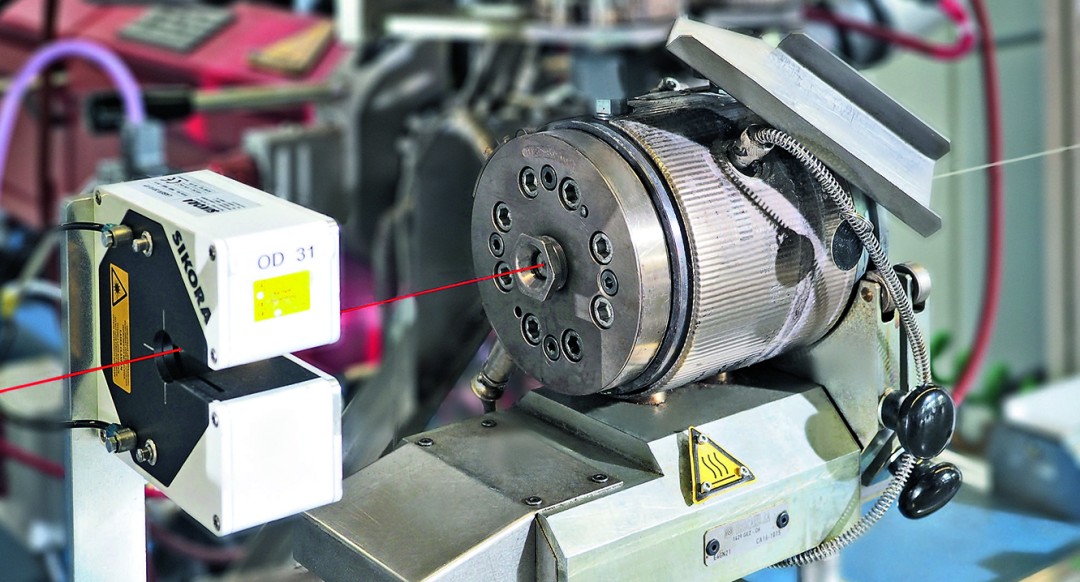 Germany is a country of manufacturing industry.
What are control cables?
Control cables are a type of cable used to transmit data from a computer or control device to other devices, including electronic wires or electronic signals sent from one control device to another to perform control functions. The control cables are designed to perform well in air conditioning and troubleshooting environments, suitable in various industries.
Cable controllers are also available in various lengths and sizes to meet diverse installation requirements. With performance and durability, control cables are an essential component of many industrial processes and are trusted for their precise and efficient signal transmission.
Control cable manufactured by HELUKABEL.
Common structure of control cables
The construction of control cables can vary depending on the specific application, but in general, a control cable is composed of the following main components:
Insulation: This is the outermost layer of a cable that provides insulation and protection from external electromagnetic interference. Insulation materials can vary but usually include PVC, Teflon or rubber
Conductors: These are the cores of wires that carry electrical signals in the cable. The number of conductors can vary depending on the application, but conductors are usually made of copper or aluminum.
Anti-interference shield: This layer is used to protect the cable from electromagnetic interference (EMI) and radio frequency interference (RFI). The anti-interference layer is usually made of stranded conductors or foil.
Outer protective layer: The outermost layer that provides protection from environmental conditions such as moisture, heat, and mechanical damage. The protective layer material is made of PVC, Teflon or rubber.
Cable connectors: Control cables usually have connectors at each end to facilitate connection to other devices.

HELUKABEL control cables
Cables and accessories from HELUKABEL
At HELUKABEL, we are committed to being a partner to every branch of industry with its know-how in the field of cables, wires and cable accessories, in order to ensure that German industry will continue to stand out on the world market with its products and innovations. Our product portfolio offers appropriate solutions for each industry and their specific requirements and conditions and if the perfect cable solution does not yet exist, our designers from our production factory in Windsbach can develop one themselves.
Our existing product portfolio ranges from control and data cables to highly flexible and robust cables for drag chain applications in harsh manufacturing environments. Furthermore, our range also includes heat and oil resistant as well as halogen-free cables and wires. To complete our portfolio, we also offer a wide range of cable accessories. Our products have the corresponding approvals and certifications required for international markets.
The portfolio of HELUKABEL control cables is diverse, with applications in many different fields.
Do you have any questions?
We look forward to assisting you in identifying the best products for your specific application and to answering any questions you might have. Please call +84 28 77755578 or email us via info@helukabel.com.vn.
Material handling is involved in many different aspects of the automation industry such as automated guided vehicles, storage and retrieval systems, conveyor systems, as well as stacking and grading systems on pallets. Applications in industries such as automotive, mining, food and beverage, hospital, healthcare and e-commerce.
Control cables are an important part of industrial applications, control cables are used to transmit signals and control electrical and electronic devices in various fields. Applications in industrial fields include: machine control, electrical cabinet systems, automobile manufacturing, oil and gas exploitation, conveyor technology,... It can be said that the control cable plays a role. essential in ensuring the safety and performance of industrial equipment and systems.