Download Area - Data, Network and Bus Technology
The HELUKABEL Data Cable, Network, and Bus Technology Documentation is a resource to help customers better understand data cables and their applications in network and bus technology. The content includes catalogs and flyers with detailed information about the high-quality data cables manufactured by HELUKABEL. With this information, customers will have complete and detailed information to choose and use high-quality data cable products that fully meet the requirements in network and technology projects and bus systems.

HELUKABEL Industrial Ethernet Data Cable
What are data cables?
Data cables in Bus Technology are a type of cable used to connect devices and transfer data between them. Data cables play an important role in network systems and are necessary for communication and data transmission between different components of the Bus technology network. The most commonly used data cable is an Ethernet cable, which is used to connect devices such as computers, routers, and switches.

HELUKABEL Data Cables in BUS Technology
Data cables at HELUKABEL
Research and development is our fundamental foundation and an important engine for HELUKABEL's continued strong growth. We continuously strengthen the development of solutions to keep up to date with the latest technologies in manufacturing and supplying control cables, signal cables, data cables, cable accessories… Moreover, we care about the relationship. partnerships with leading universities and research institutes to stay up-to-date and at the forefront of emerging technologies.
Below are detailed documents on data cables, networks & bus technologies that we have developed to provide optimal solutions in the fields of industrial production and infrastructure worldwide.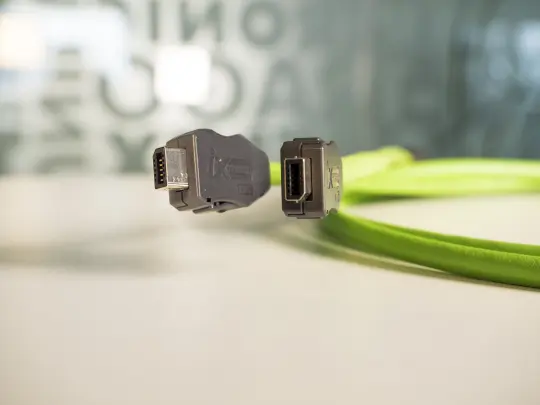 HELUKABEL uses the most advanced methods to create perfect cables.
Introduction documents about HELUKABEL's data cable products, information about research and development process, production process, Logistics center...
The documents related to the different lines of data cables in the BUS system include general information on features, characteristics, applications, construction, materials of manufacture, quality standards and specifications detailed technique.
Mastering the documents related to the corresponding data cables and accessories will help users to choose the right cable type and make the installation and installation of the network easy and secure maximum performance for the system.
The data cable assembly process needs to be done carefully and correctly to ensure a good and stable connection. Otherwise, the system's data cable connection can be interrupted, causing problems and affecting network performance. Therefore, data cable assembly requires expert help for best results. Below are detailed assembly instructions in data cable construction.
We look forward to assisting you in figuring out the most optimal and suitable solutions for each specific application and answering your questions. Please call 028 22536441 or send us an email to us at info@helukabel.com.vn for instant support from our engineers.
In addition to the data cable documentation in the Bus technology network. You can download technical documents and publications from HELUKABEL. We provide a wide range of detailed documents to help you learn about our products, see technical information, product standards, practical applications:
PRODUCT DOCUMENTATION
GENERAL DOCUMENTSFORM/SURVEY
POWER MAGAZINE
DIN/ROHS/REACH CERTIFICATE