CABLES AND WIRES FOR FOOD & BEVERAGE INDUSTRY

Nowadays, the selection of power cables for manufacturing plants in the F&B industry is always one of the main factors that ensure the stable operation of the production process. For that reason, let's find out the standards in choosing cables for the F&B factory.
In the manufacturing industry, power cables or control cables are cables used to control the functions of machine equipment to remote control devices. At the same time, the wire cable also has a shielded layer to make the transmission more stable during operation.
What is the standard for selecting control cables in the F&B industry?
In addition to ensuring high-quality products, ensuring the stable operation of systems and equipment is one of the critical factors that businesses need to pay attention to. Besides, for the efficient operation of machinery in the F&B industry, it is advisable to choose electrical cables that follow the factory environment. Firstly, to understand the function of an electric cable, we need to understand its structure.
Control cables usually use a soft core of class 5 or higher and have basic components such as:
- Conductor
- Insulation
- Shield tape
- Armoured
- Inner sheath
- Outer sheath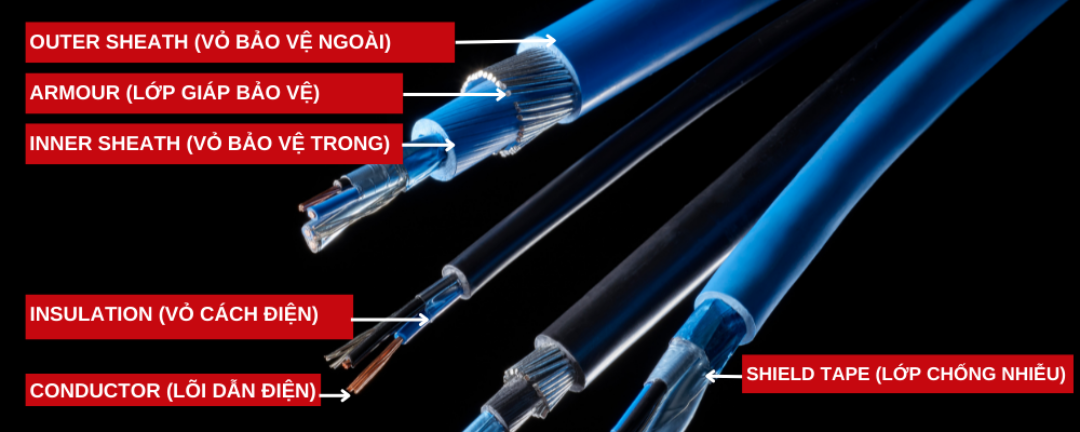 Based on the structure of the cable, here are the four common standards:
Standard 1: Conductor
A copper conductor core is usually a single thread: the conductor is easily broken and cannot withstand high vibrations during operation.
The soft conductive core (many filaments braided together): the soft core has many filaments braided together to absorb and cancel out vibrations.
Standard 2: Insulation
Depending on the type of insulation sheath, the power cable will have good heat resistance and toughness to ensure leak-free operation.
There are many types of insulation, such as sheaths made of PVC, PE, XLPE, TPE, PTFE, LSOH, etc. We can choose the one that is suitable for the production model and cost of the business.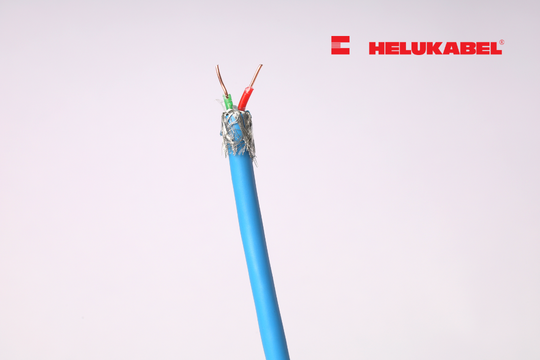 A copper conductor core.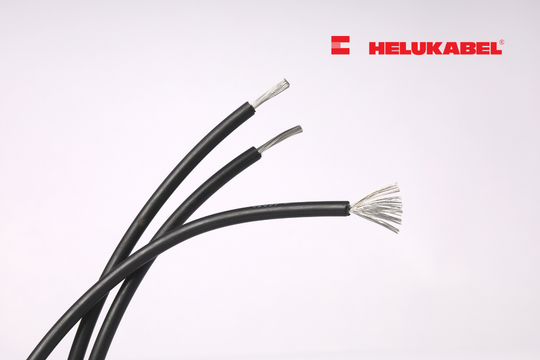 The soft conductive core.
Standard 3: Shield tape
The shielding tape will help the wire not be affected by surrounding electronic devices, affecting the power transmission process.
Cables usually have two basic types of shield tape, such as aluminum foil and tightly braided copper wire. Shield tape has its characteristics: metal foil, fleece, and tightly braided copper wires wrapped around the core.
Standard 4: Armoured
Armoured is one of the essential layers in electrical cables because it helps them to be protected from external influences such as physical impacts (equipment operation, insects, fire and explosions, etc.) and environmental factors to avoid cable breakage.

Factors to consider when choosing power cables in the F&B industry
In the F&B factory, machines that operate frequently are exposed to cleaning chemicals, grease, abrasion from drag chain applications or robotic arms, etc. Therefore, the basic components of cables used in this field need to meet the above effects.
Through the requirements of electrical cables in the F&B industry, cable selection is based on the following criteria:
Ability to withstand impact from external factors such as oil, grease, detergent, fire, explosion, etc.
Resistance to abrasion during operation
Resistance to weather, UV, and insect attack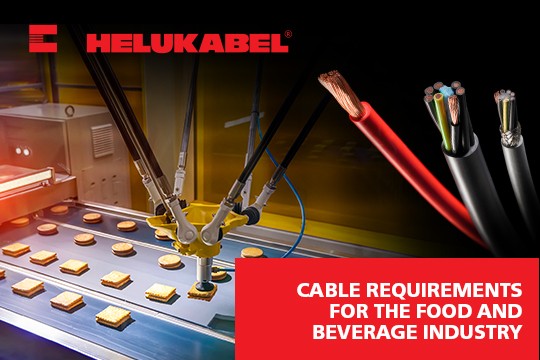 Which control cable is most commonly used in the F&B industry?
The JZ-500 control cable meets all conditions in terms of construction, durability, and assurance. It is a stable operation and is currently being used in many food and beverage production enterprises.
We are a German-based manufacturer of cables, wires, and accessories with 60 sites worldwide and over 40 years of experience. Our goal is to provide you with the optimal electrical connection solutions required for your projects and deliver an outstanding customer experience.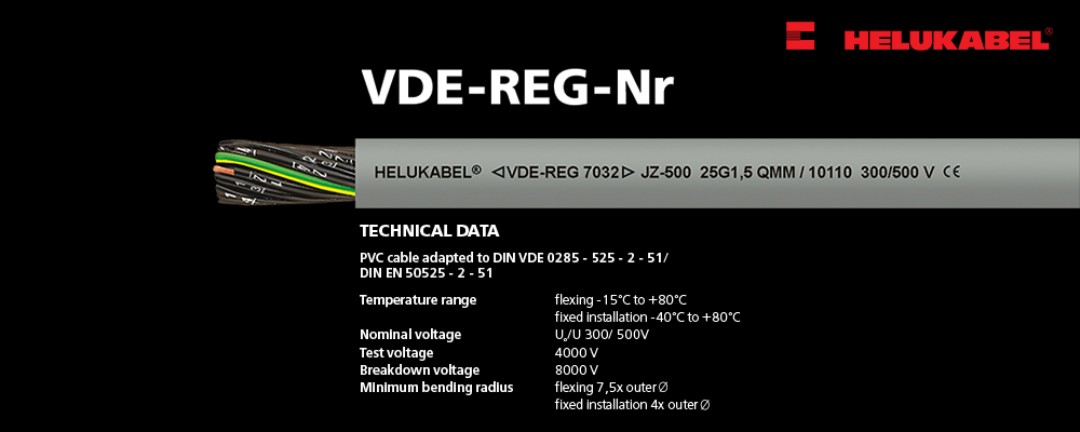 For more information, please contact:
HELUKABEL® Vietnam
54, Street 1, Cityland, Ward 7, Go Vap District, Ho Chi Minh City 700000, Vietnam
Tel. +84 28 22536441 | info@helukabel.com.vn | www.helukabel.com.vn
SCHEDULE A MEETING WITH OUR ENGINEERS HERE!

Back