SOLAR ENERGY STILL ATTRACTIVE TO INVEST IN?

In the past two years, the solar energy sector was facing challenges due to the influence of many factors. In particular, when the policy to encourage the development of solar power in Vietnam expired on December 31, 2020, businesses began to worry about the reduced purchase price of solar power and faced many challenges impeded by legal policies. Thus, facing these challenges, is it effective and potential to invest in solar power? To answer the question, let's meet Mr. Nguyen Duy Khoa, Business Development Manager of Ngoc Bao Distribution CO., LTD to discuss this issue.
HELUKABEL VIETNAM | SHOULD WE INVEST IN SOLAR ENERGY IN THE FUTURE
Mr. Nguyen Duy Khoa is one of our close partners and has experience working in the solar energy market that distributes and supplies signal and control cables for solar projects. He has shared about the current situation of the solar power industry in Vietnam at present.
Solar power in the booming stage
From 2019 - 2020, with incentive mechanisms (Decision No. 11/2017/QD-TTG dated April 11, 2017, and Decision No. 13/2020/QD-TTG dated April 6, 2020, of the Prime Minister government), solar power has had a strong development in Vietnam. Specifically, in 2018, the installed capacity of solar energy in Vietnam reached 105MW, increased to 5GW after only one year, and by 2020, the installed capacity of solar power has reached 16.5GW. 2020 is considered a year marking the explosive development of solar energy in Vietnam.
However, after the booming period, a massive investment of enterprises has led to the overload of the national grid system. Too much solar power connected to the grid creates many difficulties in the operation of the power system. At the same time, the complicated pandemic situation caused many obstacles to businesses when factories and enterprises had to suspend operations, leading to a larger supply than demand.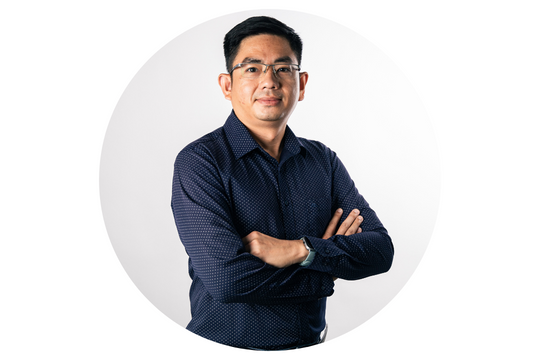 Mr. Nguyen Duy Khoa is one of our close partners and has experience working in the solar energy market that distributes and supplies signal and control cables for solar projects.
So up to the present time, how is the general situation of solar power in Vietnam going, and what trend will it develop? Let's talk with Mr. Khoa!
How did businesses react when the FIT2 pricing mechanism ended on December 31, 2020?
After the FIT pricing policy expired in 2020, the biggest reaction from businesses is waiting for new mechanisms and policies to be able to continue implementing projects.
"According to the leader of the Electricity and Renewable Energy Department, the Ministry of Industry and Trade is being assigned by the Government to develop a Circular stipulating the electricity price bracket for all types of electricity, including solar power, and this mechanism is still being worked on the drafting process" (According to Lao Dong Newspaper dated June 16, 2022).
In recent years, which regions have attracted the most investment in solar power and why?
After 2020, investment has been significantly disrupted for investors, many trading companies and contractors have ceased operations or left the industry, and others have narrowed their businesses, redirecting to related fields such as solar lights, solar fans, storage solutions, etc.
From 2020 and earlier, regions in the South, the Central Highlands, and the Central Coast provinces are the main focus places of solar power due to the high amount of radiation in these areas, helping to generate electricity for effective exploitation. However, after 2020, the distribution of investment in solar power has shifted to regions in the North. The previous solar power projects were mainly concentrated in the Central and Southern regions while the factories in the North still had a lot of vacant lands, so the investors began to expand into the North region to build a solar power system. This is also considered an inevitable shift to adapt to the circumstances at that time.
In addition, another reason leading to this shift is that some factories and businesses in the North need to use solar power to achieve green certification, contributing to environmental protection and meeting regulatory requirements to be exported.
Excess solar power is a big problem for investors, so what has hindered the development of solar power in Vietnam?
The excess of solar power started about six months to one year ago. When the Covid-19 pandemic broke out, many businesses had to stop working and practiced social distancing. This leads to a significant reduction in electricity demand, even for end-users and investors, the demand for on-site consumption also decreases, leading to stopping or reducing investment in the solar power system to wait for a while more appropriate point. Therefore, some business delays in the investment plan.
Currently, the general situation of solar power is facing the biggest difficulty is excess capacity. The two reasons for this difficulty can be mentioned when the Government's FIT price policy expired in 2020, and the Covid-19 pandemic also broke out and lasted in 2021. The energy amount invested in 2020 could not find a place to consume.
For excess power that cannot be sold, or when the power capacity is cut, what options have the investors had to solve this problem?
After 2020, there is no new policy, and no longer continues to sell electricity to EVN (Electricity of Vietnam), businesses have returned to the spontaneous self-use mechanism. Investors will continue to use the site to serve businesses and investment funds will continue to sell electricity to partner businesses.
Up to now, Vietnam is still considered a potential country to produce solar power and this investment still brings value to investors. That is why many foreign investors are continuing to invest in solar power projects in Vietnam.
To solve the challenges of the solar market, what solutions are businesses waiting for? Are policies from the Government a direct influence on these solutions?
Policies from the Government have an immediate and widespread influence throughout the solar power sector, from the perspective of a commercial company, or a distributor, when there is a consistent policy from the Government, the business will have plans for business development, training, technology transfer, and personnel training for development.
In 2023, solar power will continue to develop and what trend will it develop?
According to the information I have from many partners operating in the solar energy sector, solar power still has potential in terms of spontaneous self-use.
For example, businesses will invest for their own business to consume; or foreign enterprises will invest in installing solar power systems on the roofs of factories of investors in Vietnam and resell excess electricity to investors for profit. Moreover, factories wishing to export to foreign countries need green certificates, reducing CO2 emissions, and the installation of solar power is a necessary factor.
In conclusion, it can be said that although solar power still has challenges, at the same time, there are still many opportunities and potential for development. In 2023, solar power will still develop and develop according to the trend of spontaneity, mainly self-use.
Thus, through the conversation with Mr. Nguyen Duy Khoa, it can be seen that in recent years, besides challenges, the field of Solar Energy still has opportunities. Hopefully, in 2023, this field will continue to grow strongly. At HELUKABEL, we provide a comprehensive solution of electrical connection technology with cables and accessories necessary for solar power systems. We are always ready to accompany you in future solar power projects.
Thank you for sharing the meaning of Mr. Nguyen Duy Khoa, wish him a lot of health and success!
Back