Join Us - Become a Partner at HELUKABEL
HELUKABEL is a leading international supplier of cables, wires and cable accessories. As a one-stop solution provider, we have a deep and broad product range, which we are constantly expanding. A well-integrated supply chain helps us strengthen our competitiveness in the long term and serve our customers quickly and reliably.
We always strive for a trusting and long-lasting cooperation with our business partners who share Reliability, Flexibility and a high level of Quality in common. Not only do we place great value on high-quality materials and first-class service, but we also value a high level of security of supply and competitive prices.
Optimized Technical Solutions for each Industry
With our current broad and in-deep product portfolio, we are constantly improving and expanding our product portfolio to adapt with the challenges of any manufacturing application with varying degrees of complexity, including the following areas:
Industry

Machine & Plant Construction
Steel Industry
Control Cabinet Construction
Automotive Industry
Food & Beverage
Oil, Gas & Chemical Industry
Drive Technology
Automation Technology
Robotics
Agricultural Technology
Lift, Crane & Hoist


Infrastructure & Energy

Energy Supply
Wind Energy
Photovoltaics
Building Technology
Broad Expansion
Airport Infrastructure
Mobility

E-Mobility
Rail Vehicle Construction
Event & Media Technology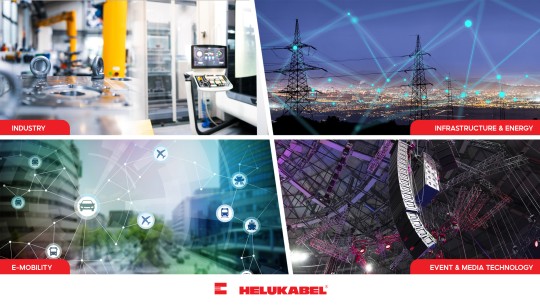 Sustainable Growth Together
As one of the leading manufacturers of cables and wires, it is our goal to be economically & sustainably successful. A socially and ecologically responsible cooperation is important to us; and we expect the same from our partners. You can read more about this in our Code of Conduct . If you would like to be included in our HELUKABEL network, please contact us via +84 28 77755578 or send us an email at info@helukabel.com.vn, because a successful path is best taken together. We are looking forward to meeting you!