HELUKABEL | CONTROL CABLE | JZ-600 FLEXIBLE

Many businesses choose JZ-600 for use in manufacturing plants. Control cable JZ - 600 is resistant to kerosene, minimizing the possibility of oil explosion. With a PVC sheath, JZ-600 allows it to be unaffected by chemical and physical agents.
What is a control cable?
Control cables allow the transmission of signals to control the operation of equipment, machines, loads, production conveyors, and remote control switches.
Structure of the control cable
As for the structure of control cables in general on the market today, it is usually composed of 4 main parts:
Sheath: This is the sheath located at the outermost position of the control cable, which can be made from PE (Polyethylene) or PVC (Polyvinyl Chloride) plastic. Both plastic materials mentioned above have the common characteristics of being elastic, high bearing capacity, and ensuring toughness to meet many projects.
Shield: In this layer, the control cables will use a silver coating from thin-coated aluminum material and copper steel tape for practical anti-interference ability.
Insulation uses PVC material tightly wrapped around the transmission wire.
Conductor: Conductors often use monolithic copper material with many different contact cross-sections to produce the most stable signal transmission.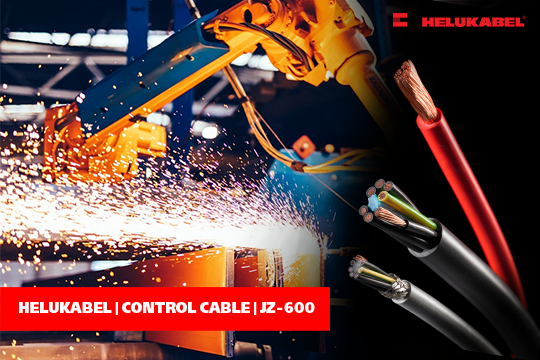 Features of the control cable JZ-600
Control cable JZ-600 is a cable line that is resistant to oil and chemicals, minimizing the corrosion of oils and chemicals. It is made with a special compound coating of PVC, which allows it to be unaffected by several chemicals and physical agents. Besides, attention should be paid to the following JZ-600 cable specifications:
The temperature of the safe inflection point ranges from -15 degrees Celsius to 80 degrees Celsius.
Rated voltage: U0/U0.6/1kV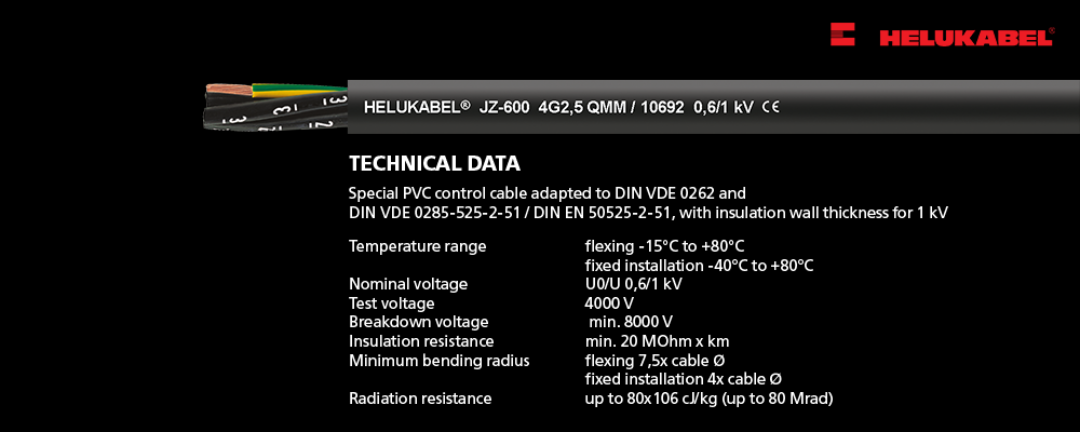 In which environment is the control cable JZ-600 suitable?
JZ-600 control cables are a line of wiring cables that are commonly installed in models of steel mills or rolling mills. It is capable of withstanding harsh environments and will not oxidize in very dry or wet environments. This type of cable can be used underwater or directly buried with an outer diameter of 18.0mm. The cable has an outer sheath made of black PVC material with UV radiation resistance. This series of cables are widely used in Eastern Europe, Southern Europe, and the Arabian Peninsula regions.
With the above information, the control cable JZ-600 will meet the needs of many different types of production plants. With the ability to resist interference and not be affected by physical or chemical agents, JZ-600 keeps the transmission line stable, the chain system, and machinery always under control. For more product lines and specific applications for each field, contact our specialized engineering team for detailed advice!
For more information, please contact:
HELUKABEL® Vietnam
54, Street 1, Cityland, Ward 7, Go Vap District, Ho Chi Minh City 700000, Vietnam
Tel. +84 28 22536441 | info@helukabel.com.vn | www.helukabel.com.vn
SCHEDULE A MEETING WITH OUR ENGINEERS HERE!

Back